OUR MISSION
---
To decrease the relapse rate of addiction and help people in recovery reach optimal wellness.
OUR APPROACH
---
We know that when people in recovery have accountability and pursue their optimal wellness, they revive and thrive!
We realize that everybody has unique and specific needs, rather than a one size fits all approach.

Optimal wellness is achieved when a person is proactively working to maintain balance in their spirit, soul and body.
Our SPIRIT is what connects us to God.
Our SOUL is our mind, will and emotions.
Our BODY is our physical vehicle that houses our spirit and soul.
"Now may the God of peace Himself sanctify you completely; and may your whole spirit, soul, and body be preserved blameless at the coming of our Lord Jesus Christ."
1 Thessalonians 5:23
AT JENEROSITY FOUNDATION
---
OUR EYES OUR OPEN TO SEE IF A PERSON IS WORKING TO CHANGE THEIR CIRCUMSTANCE. IF THEY ARE, WE SEEK TO PROVIDE ENCOURAGEMENT, RESOURCES AND INDIVIDUALIZED CARE TO HELP THEM RE-BUILD AND TRANSFORM THEIR LIVES.
THE NEED
---
Drug addiction is responsible for more deaths than any other health condition. 1 out of every 4 deaths in the US is connected to tobacco, alcohol, prescription, or illicit drug use. Since the year 2000, drug use mortality rates have tripled and continue to get worse.
Adults and children who struggle are at an increased risk of chronic health diseases, loss of school, work & family, and death due to overdose and suicide.
ACCORDING TO THE AMERICAN ADDICTION CENTERS
In 2017, an estimated 20.7 million people age 12 and older needed treatment for a sub stance use disorder. Only 4 million people received treatment, or about 19% of those who needed it.
The relapse rate for substance use disorders is estimated to be between 40% and 60%.
Addiction is considered a highly treatable disease, and recovery is attainable. About 10% of American adults who are at least 18 years old say they are in recovery from an alcohol or drug abuse issue.
Jenerosity Foundation aims to decrease the relapse rate and help people in recovery, stay recovered.
"Do not be conformed to this world, but be transformed by the renewing of your mind, that you may prove what is the good and acceptable and perfect will of God".
Romans 12:2
WHAT MAKES JENEROSITY DIFFERENT?
The dictionary defines generosity as "The quality of being kind and generous"
Jenerosity is the quality of being kind and generous too, but not just to others, to yourself too.
As the late George Carlin put it, "They tell you to adjust your oxygen mask before you help your child with his."
At Jenerosity Foundation we teach people in recovery to properly care for themselves, so they can Give People the Best of Them, Not What's Left of Them!
BE JENEROUS AND TAKE CARE OF YOUR BODY GET YOUR FREE WHAT TO EAT SHEET
---
GRACE SOBER LIVING
---
We support Grace Sober Living Home, a Christ-centered recovery home for men in Phoenix, Arizona, that transforms lives by helping residents transition to a sustainable sober life by encouraging, discipling and being accountable to one another, and their House Leader. Residents commit and participate in our Transformation Happens recovery program, empowering them to reach optimal wellness in spirit, soul, and body.
"The enormous need for effective, Christ-centered recovery care for men and women struggling with sobriety and fighting the good fight against addiction is even greater during this season of pandemic as it has been in more "normal" times."

Grant Sardachuk, Managing Partner of Wild Rose Investments, LLLP
President of Grace Sober Living
PURPOSEFUL PARTNERSHIPS
---
We partner with to like-minded organizations to maximize our collective impact in the community, and in the lives of those we serve.
"Forming partnerships with like-minded organizations is one of our key strategies to serving people in recovery. This allows us to maximize our impact in the lives of people we serve and give back to others."

Jennifer Evans, Founder and Executive Director, Jenerosity Foundation
SPEAKING & EVENTS
---
We raise awareness about the issue of addiction, recovery, and the saving power of Christ through speaking engagements. In addition, we bring in world-class speakers to inspire and provide practical ways for people in recovery to pursue their dreams.
"Jennifer Evans gave one of the most truthful and inspiring messages we have ever had to about 600 homeless guests at St. Vincent de Paul in our 11 year history at our Celebrity Fight Night Never Give Up Program."

Jimmy Walker, Founder & Chairman of Celebrity Fight Night Foundation
Chairman of Grace Sober Living
HELP US SUPPORT THOSE IN NEED!
To help us support those in recovery and overcoming mental health issues, please make a DONATION!
"Each of you should give what you have decided in your heart to give, not reluctantly or under compulsion, for God loves a cheerful giver."
Proverbs 11:25
TESTIMONIALS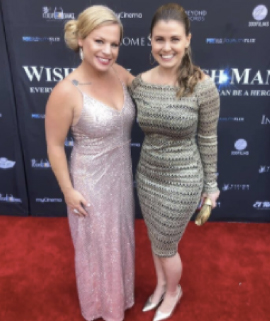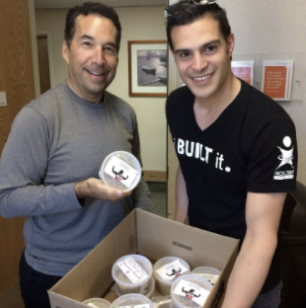 "Thank you to Jenerosity Foundation for helping us combat addiction, mental health, and homelessness in a unique and special way."
Carlos Padial IIIFounder & Executive Director of Lids of Encouragement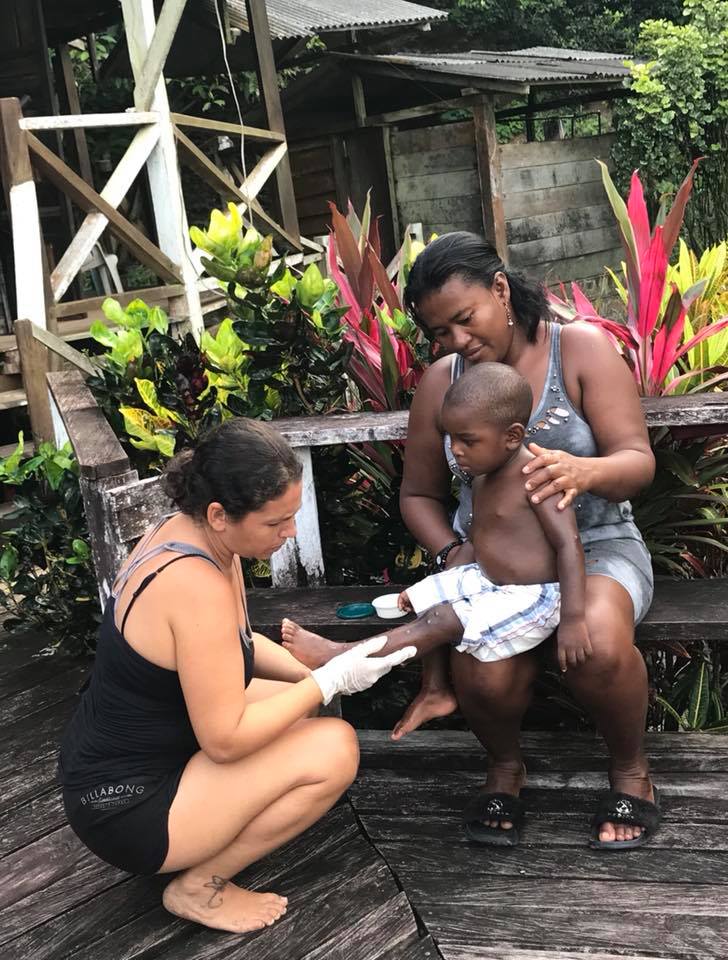 We provided holistic first aid care and spread the Gospel to people in need at our wellness center! Thank you Jenerosity Foundation!
Gita Iovinello, Transformational Health Coach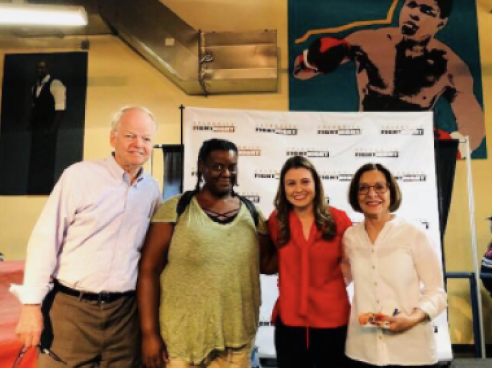 WHEN IN DOUBT, ERR ON THE SIDE OF JENEROSITY
Kindly BE JENEROUS and DONATE!
"Each one must give as he has decided in his heart, not reluctantly or under compulsion, for God loves a cheerful giver."
2 Corinthians 9:7
Our core values are based on the five main areas of life, that we believe impact a person's overall well-being the most - Health, Spirituality, Love, Money and Purpose.
We value the impact that these five main areas of life have on a person, and the effect that being off in any area can have on someone's overall wellness. We are committed to honoring these values within ourselves, our organization, our partnerships and in the education and aid we provide.
and the importance of a being well in mind, body and soul.
and the importance of being born-agin and having an intimate, personal relationship with Jesus Christ
and the importance there is for everyone to feel not only loved, but a sense of connection and unity.
and the importance that proper management of resources, and a spirit of giving, can have on ourselves and others.
and the impact that discovering our calling and walking in our purpose plays in our fulfillment, and impact we can make in the world.
MEET THE BOARD
---
We are strengthened by the heart and wisdom of
our Board of Directors.
FIGHTING FOR THOSE WHO LOST THE BATTLE
Message from our Founder, Jennifer Evans
I owned my dream. I was traveling all around the world helping people in need. On the outside I had it all, but on the inside I was struggling.
I was an addict. A highly functioning addict, and one who eventually burned out due to the perfect storm of drugs, alcohol, chronic stress, wrong thinking, and lack of proper nutrition and sleep. I was exhausted, unmotivated and struggling with depression and anxiety.
What looked like a breakdown became my miracle breakthrough, and God delivered me from the bondage of addiction, sin and death.
I committed myself to reaching my optimal wellness in spirit, soul and body, and continue to do so through the power of Christ, one day at a time. Learning to live sober was not easy (and included a relapse), but so worth it.
After three years of focusing on my healing and wellness, God revealed that it was time I help others.
I am burdened by the passing of dozens of friends over the years due to overdose and suicide. In their memory, and for the millions of people still struggling, I am committed to raising awareness, and helping people in recovery reach their optimal wellness and step into their divine purpose.
A life of peace, joy and success is possible for those willing to let go, and let God. Transformation is a process, not an event. Do not be discouraged, transformation happened for me, and it can happen for you too!
If you are struggling please reach out to us, a friend, family member or the National Suicide Prevention Hotline. It's never too late, you are not alone.
OUR VISION
---
A world where people in recovery, stay recovered, and establish a faith-based life of peace, joy and purpose.
PRAYER TO BE REVIVED
---
The most important relationship for every one of us is our relationship with Jesus Christ. Choosing to believe that he is who he claimed to be—the Son of God and the only way to salvation—and receiving him by faith as your Lord and Savior is the most vital act anyone will ever do. We want life. He is Life. We need cleansing. He is the Living Water.

Here is a simple prayer if you have not yet given your life to Jesus, or you want to re-invite him into yours:

Jesus, I believe you are the Son of God, that you died on the cross to rescue me from sin and death and to restore me to the Father. Please forgive me for my sins and my self-centeredness. I choose to turn away from every part of my life that does not please you. I choose you. I give myself to you. I receive your forgiveness and ask you to take your rightful place in my life as my Lord and Savior. Come reign in my heart, fill me with your love and your life, and help me to fulfill my kingdom destiny. Restore me, Jesus. Live in me. Love through me.

Thank you, God.
In Jesus' name I pray. Amen.
"But seek first his kingdom and his righteousness, and all these things will be given to you as well."
Thank you for helping us help people in recovery
BE JENEROUS and rediscover an amazing new life
for themselves!
Jenerosity Foundation is a 501(c)(3) tax-exempt charitable organization EIN #82-2888517
2525 E. Arizona Biltmore Circle, Suite A-113
Phoenix, Az 85016